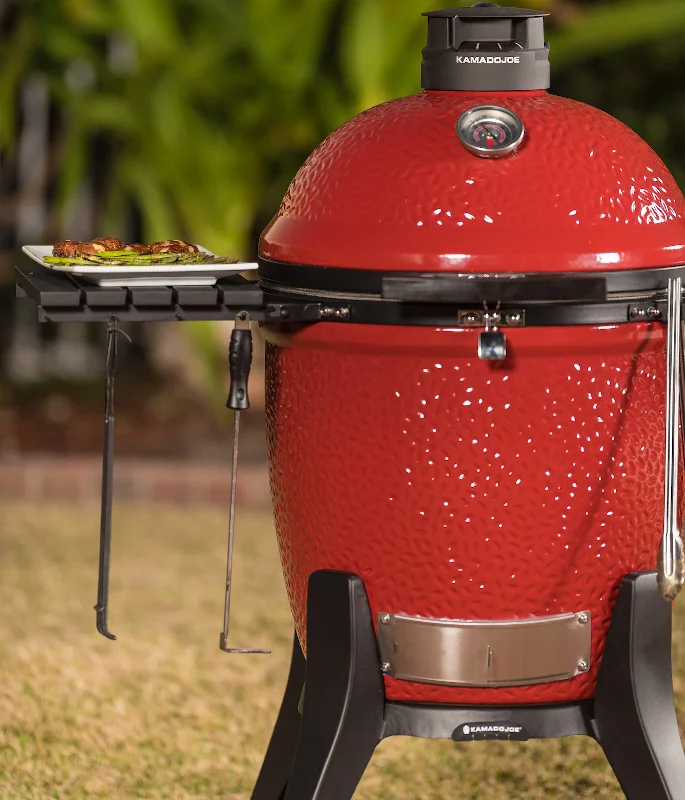 BBQs 2u is the leading independent Kamado Joe, Napoleon barbeque, and Ooni Pizza Oven retailer in the UK. They have been selling barbecues since 2002, so they are passionate about all types of grills and can provide their clients with a wealth of grilling knowledge.
BBQs 2u sells and also stocks Kamado Joe, Masterbuilt Gravity, Napoleon, and Ooni Pizza Ovens, and also all Ooni Koda, Kamado Joe, and Napoleon barbeque accessories. BBQs 2u teams are grilling enthusiasts who enjoy sharing their knowledge with their customers. There will be a grill for everyone, whether you prefer gas or charcoal.
BBQs 2u is now barbecuing more than what they used to do before in the United Kingdom. Many people would like to barbecue for them even more, but for various reasons, it may be difficult to fit it into their daily routine. As a result, the original kettle barbecue has been joined by a wide barbecue variety and offers many options to choose from.
The most important thing will be to find the perfect barbecue for all customers and their families. All that they need to do is just figure out what they need. Perhaps this may be their first barbecue. Hence, they want something that will teach them the basics, or they may barbecue only a few times in a year, but may like to do so even more frequently-without taking up too much of their time.
The goal of BBQs 2u is to provide high-quality Napoleon barbecues, Kamado Joe Grills, and accessories of Napoleon BBQ at the most competitive online prices while also providing the fantastic customer service that they deserve.
The following are a few models from Kamado Joe offered by BBQs 2u.
Classic Joe I
The Classic Joe I model of kamado ceramic charcoal grill offered by Kamado Joe UK is ideal for everyday backyard grilling and smoking. With the 2-tier divide and conquer flexible cooking system, the Classic Joe I has got built-in features for doing hassle-free cooking activities and an adjustable 18" cooking surface.
Smoke at 225°F temperature with precise temperature control via the control tower top vent, and raise the temperature to 750°F and then sear with direct charcoal flavoured heat.
Big Joe II
In another model, Big Joe II, one can get all the benefits that one can get from a ceramic charcoal grill having the cooking surface to feed a crowd. This most versatile version of the kamado ceramic grill has 24″ of cooking space along with built-in features to make the life of every cook easier. Each ceramic bbq grill offered by Kamado Joe comes standard with innovation.
Kamado Joe BBQ Black Friday mega-deals are coming very soon on 27th November Friday where there is going to be a heavy discount for all products offered by Kamado, which is also announced on the website of Kamado.
The news about BBQs 2u is spreading like wildfire all across the United Kingdom and social media like Twitter is also playing a very big role in that.